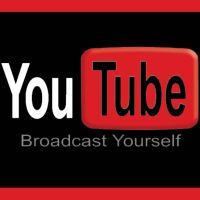 It was not that long ago when companies had only two places to choose from when it came to marketing, television, and print. The internet has changed all of that. Advertising on the internet has many outlets, from banner ads to pop-ups, now social media is huge, and on top of it all comes, YouTube and video ads. These video ads are considered viral when they are getting millions of hits and make up a unique marketing campaign.
First, the main objective of a viral marketing campaign is to get your product recognized. The name viral comes from the word virus and is similar to the way a virus spreads, from computers or people. The point of a viral video is to get people to watch the video, enjoy it, and then share it with their friends.
The reason that viral marketing is extremely effective is that the internet has allowed people to connect in ways that they could not before. Over 75% of the people that use the internet belong to some type of social networking site such as YouTube, Twitter, or Facebook. More time is spent on these sites than on email. This means that a video can spread at a much faster pace.
Viral Videos that Worked
Chances are that you have seen one of these videos because these were classic ads that went viral and worked. The first is Numa Numa. This video features Gary Brolsma lip-syncing to a song by O-Zone. The video was uploaded in 2004 and in 3 months had over 2 million people view it. Now, over 40 million people have seen this video. This video is different from a marketing video as it was made by an individual with no real product to market, other than maybe his humor.
An ad campaign that really worked was the Old Spice Guy. After being uploaded, this video hit six million views after only 24 hours online. The video is simple; it stars sexy Isaiah Mustafah talking directly to his audience. The campaign was followed by responses on both Twitter and Facebook from Isaiah Mustafah himself.
Failed Viral Campaigns
Several marketing campaigns have tried and failed to go viral. One of them is from Cisco. The company tried to replicate the Old Spice Guy, by using a person from accounting. Needless to say, you probably have never heard of this ad or the person named Ted.
Another ad that failed was from Nike and involved Kevin Durant and stalking his every move. These videos only got around 40000 hits; this is like a grain of sand in the world of the internet.
Viral Marketing Secrets
1.    It is Not Easy
When you watch a video that has gone viral, you may think, this looks easy. However, it is anything but. Most companies spend millions of dollars on these ad campaigns, more than they are spending on a television.
2.    Think Less
It is important to not overdo it when it comes to releasing viral videos. If you do this, people will think that you are trying to hard and will likely not view your videos. Think about making it more of a story and less of a commercial.
Another piece of advice, do not try to use a concept simply because it fits the product, instead think of a great concept, and place your product into it.
3.    Use a Company
When it comes to getting your video viewed, you have to understand that there is a secret behind getting those big numbers. Literally tens of thousands of videos are uploaded onto YouTube every day. You will want to hire a company that specializes in helping companies do this. To make it onto YouTube's most viewed list, you have to have over 50,000 views. To get these views you are going to have to tap every source available, forums, blogs, Facebook, twitter, emails, even your friends. It takes a lot of work to make a video go viral.
4.    Release Simultaneous Videos
When it comes to marketing campaigns, many people make the mistake of thinking that if they wait a week before uploading the next video, people will anxiously wait for it. The truth is, the internet has made our attention spans much shorter. People want all the information now. Releasing your videos at the same time if a viewer likes the first one, they will want to see more. If they have to wait a week, the will likely have moved on to something else.
5.    Title Shockers
The final tip for creating a viral video is to make the headline shocking. Think about Jennifer Aniston's add for smart water. They headlined the campaign "Jennifer Aniston's Sex Tape". This title alone makes people want to watch and see what it is all about. The better your title, the more likely you are to start getting the views that you want.
No related posts.
Related posts brought to you by Yet Another Related Posts Plugin.